Save Time and Money with MyCars

MyCars is a simple menu at the top of this website that helps you compare favorite vehicles and learn when prices change. Try MyCars now and make your online shopping experience easy and fun.


---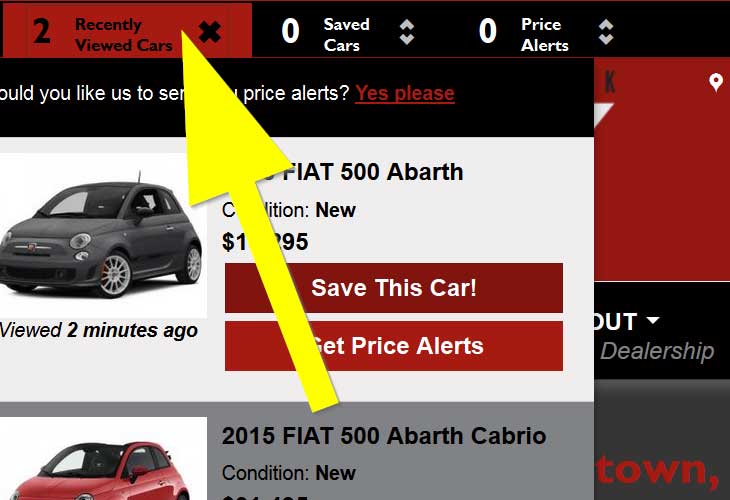 STEP 1
: Save Your Favorite Vehicles
Browse vehicles, save your favorites, and make a decision when you're ready. MyCars keeps your recently viewed vehicles for 30 days. Click "Save This Car" to keep track of your favorites as long as you'd like!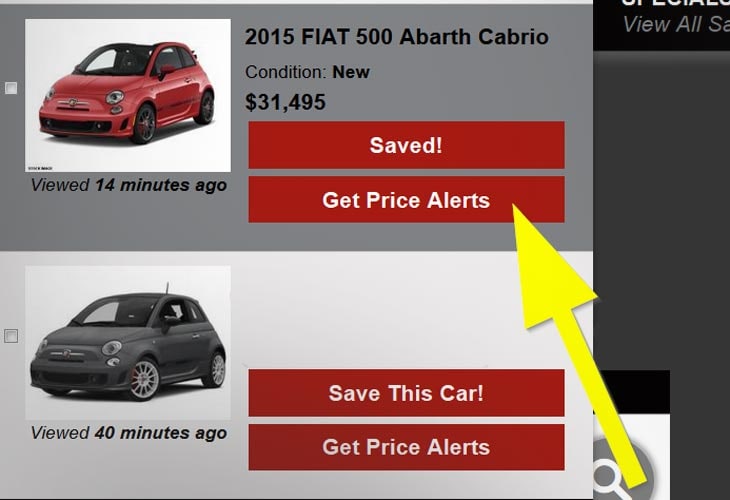 STEP 2
: Stay Informed with Price Alerts
Keep up to date on the pricing of your favorite vehicles with email alerts. Click "Get Price Alerts" to get an email when your favorite vehicle's price changes, new offers become available, or the vehicle is sold. Click again to disable alerts at any time.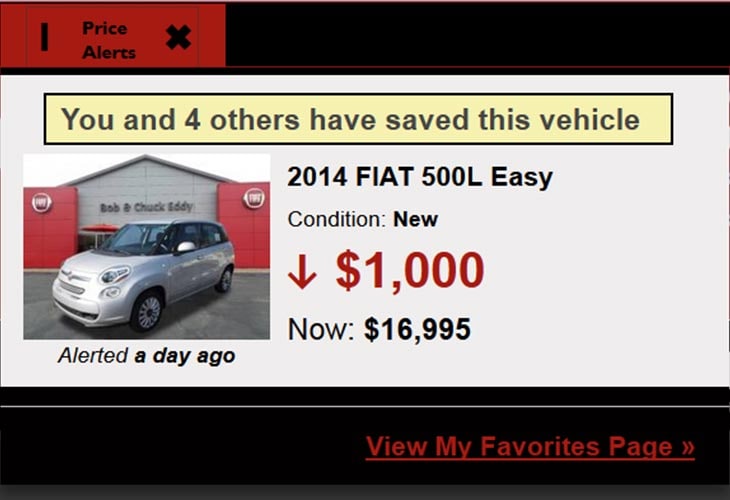 STEP 3
: Decide When You're Ready
Come back to the Bob & Chuck Eddy Alfa Romeo Fiat website anytime to review your saved vehicles. You can even check MyCars from your mobile device.